Graffiti Removal in New York City, NY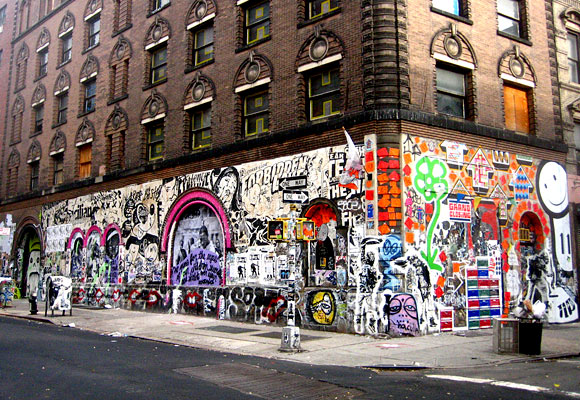 As a business owner or manager, you understand how important it is to keep your building's exterior clean and well-maintained.
While you may put a lot of effort into making this happen, graffiti can spring up on your building overnight, ruining all your hard work.
Graffiti can be tough to get rid of, but graffiti removal services from NYC Power Wash in New York City, NY,
will get rid of all signs that the graffiti was ever there.
Our Graffiti Removal Services
While you could attempt to get rid of the graffiti on your own, simply using water and a scrub brush won't do the trick.
NYC Power Wash has the tools to remove the graffiti completely, and our soak-and-wash methods ensure that your
building's façade won't get damaged in the process.
In addition, we guarantee a 24-hour turnaround time so that you don't have to deal with a graffitied façade for longer than necessary.
Whether you own an apartment complex, a high-rise building, or a townhouse,
our graffiti removal services will restore the curb appeal of your New York City, NY, building and leave it looking the way you want.
Our Power-Washing Team
Our team is professional and reliable, and we take great pride in helping our customers keep their buildings beautiful.
We also take pride in helping our customers in other ways. We always arrive on schedule, and we only charge
for the time and materials we use on your building.
If you need professional graffiti removal services in New York City, NY, you can trust us to do the job quickly,
thoroughly, and cost-effectively. Don't let graffiti damage your building's attractiveness any longer – contact us today.
To schedule your graffiti removal, call or text 718-772-4930, fill out our online form,
or send us an E-MAIL